Troponin T (TnThs)
---
Specimen
Serum
Units
ng/L
Reference Range
< 14 ng/L
Test Usage
HS-troponin T can help to quickly rule out a type of heart attack called an NSTEMI. A normal result can be used to rule out people who do not need to go to hospital, and those with a confirmed NSTEMI can get treatment more quickly.
NSTEMI
Symptoms concerning of an NSTEMI (Please note independent troponins hold little predictive value of diagnosing ACS in the context of COVID 19. Trend values are still helpful please follow trend value guide below)
ECG shows non-specific or suspicious changes
Treat as per clinician as ACS.
See local trust policy for further information:
https://hub.exe.nhs.uk/EasysiteWeb/getresource.axd?AssetID=139487&type=Full&servicetype=Attachment
Please note that Troponin T may stay elevated for up to 7 days post MI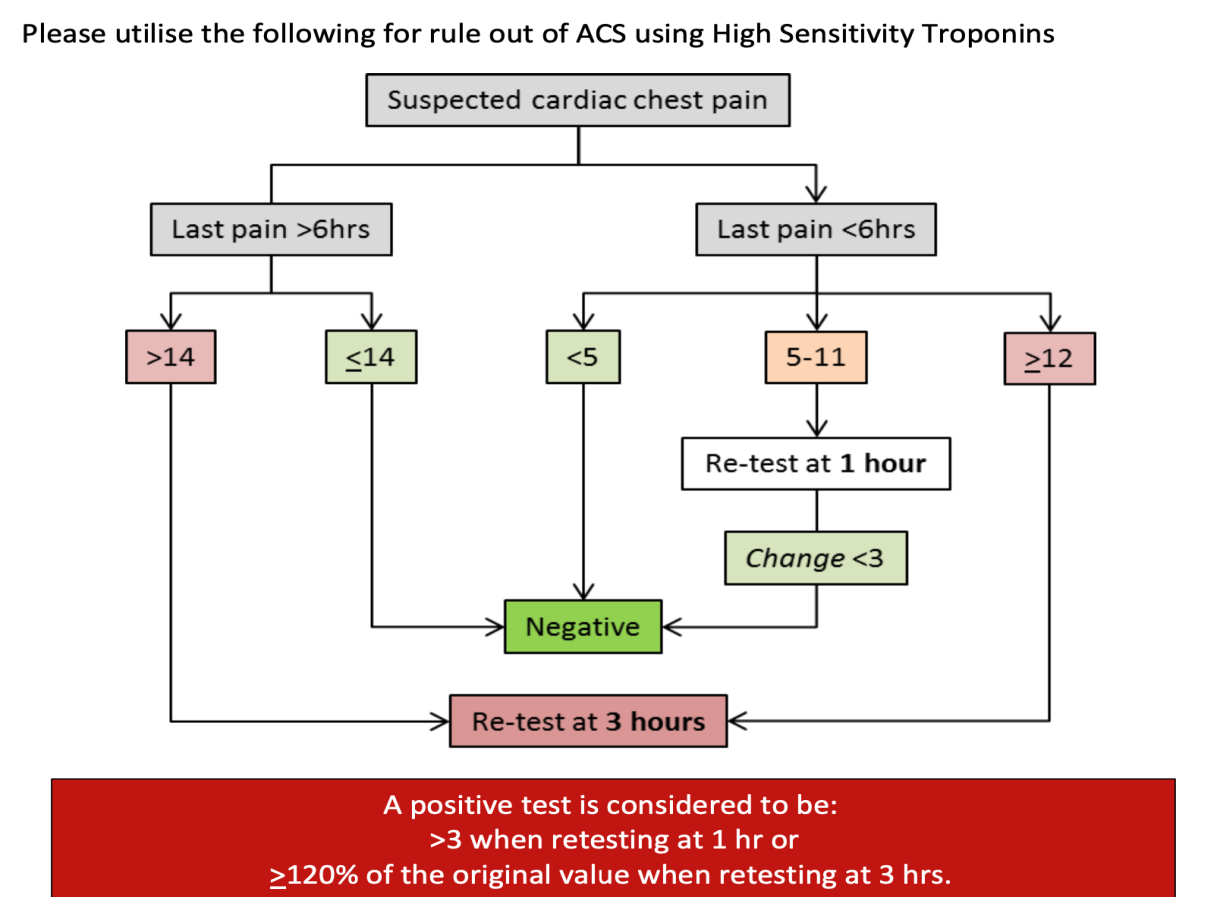 Availability
Local test
Turnaround Time
1 day
Can be added on to an existing request up to 4 days following sample receipt
Specimen Labelling Procedure