Microbiology News
Royal College of Pathologists User Satisfaction Survey
March 6th, 2017
Latest results available here.
---
New Cobas e-601 Random Access Analyser
June 27th, 2016
As of Tuesday 21st June 2016, we have moved some Virology  Serology Testing (HIV, Hepatitis B surface antigen, Hepatitis B core antibody, Hepatitis C antibody, Syphilis antibody, HTLV  and Hepatitis B surface antibody)  onto the Cobas e-601 random access analyser.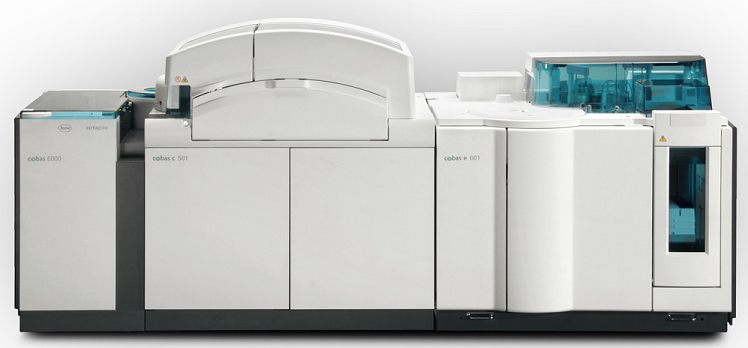 The only difference you should notice is the wording on some of these reports – please see below for examples:
Negative samples will be reported as Non-reactive
POSITIVE samples will be reported as REACTIVE
Click here for report examples
---
Microbiology News March 2016
March 14th, 2016
We have recently reviewed the most common e-mail queries sent to rde-tr.MicroConsultants@nhs.net and are in the process of producing some FAQ pages to help which will be posted here.
Currently, the following FAQs are to be added:
Recurrent UTIs
Lyme Disease
Hepatitis serology
Impetigo
Sputum (various questions)
Chlamydia serology
PID
Wound swabs
Clinical details
Non-albicans Candida in GU samples
Campylobacter
This is a working list, so if there is anything you would like a more in depth fact sheet for, or even just a handy reference guide, please don't hesitate to e-mail us @ rde-tr.MicroConsultants@nhs.net
---
Change to Prescription of Fosfomycin
December 9th, 2015
As of 01/12/15 the RD&E pharmacy will no longer supply Fosfomycin 3g sachets for community patients against a GP proforma.
There is now a licensed product available, so if you need to use Fosfomycin, prescribe in the normal way, and the patient can collect from the local pharmacist.
Indications:
Uncomplicated lower urinary-tract infections caused by multi-resistant organisms when there are no more suitable alternative antibacterial options available
Patients are eligible for treatment with fosfomycin if the following criteria are fulfilled:
They must be suffering from a symptomatic UTI;
A urine specimen must have been examined by the laboratory;
There must be a significant growth of a fosfomycin-sensitive organism in the urine sample; and
There must be no other more suitable oral treatment alternative, either because of bacterial resistance, or patient allergy or intolerance to suitable antimicrobials
Dosing
Adult (female): 3grams orally for 1 dose (a second dose may be given after 72hours with persistent infection and/or on the advice of microbiology)
Adult (male): 3grams orally for 1 dose, then 3grams orally after 3 days
References/Further info
RDE RX antimicrobial pages: http://app.rx-guidelines.com/Viewing/Index/171#W2pUxOTUUH
Product characteristics: http://www.mhra.gov.uk/home/groups/spcpil/documents/spcpil/con1444368450881.pdf
---
Changes to Urine Culture
March 24th, 2015
As of 23rd March 2015, we will be using a new Particle Recognition System (IQ200 sprint, Beckman Coulter) for urine microscopy. The results of the preliminary test determine whether a sample is cultured, and will also affect the way the Final Report appears:
White blood cells:     reported as numbers per µl    (normal range = 0-40)
Squamous epithelial cells:     reported as numbers per µl    (normal range = 0-50)
The reference ranges are unchanged.
Red blood cells will no longer be reported.
There may be research opportunities to investigate different urinary cellular components (eg casts) in selected patient groups on the Particle Recognition System; please contact me if you want to discuss any projects along these lines.
Dr Cressida Auckland
---